Post by GooRoo on Feb 8, 2007 15:48:01 GMT -8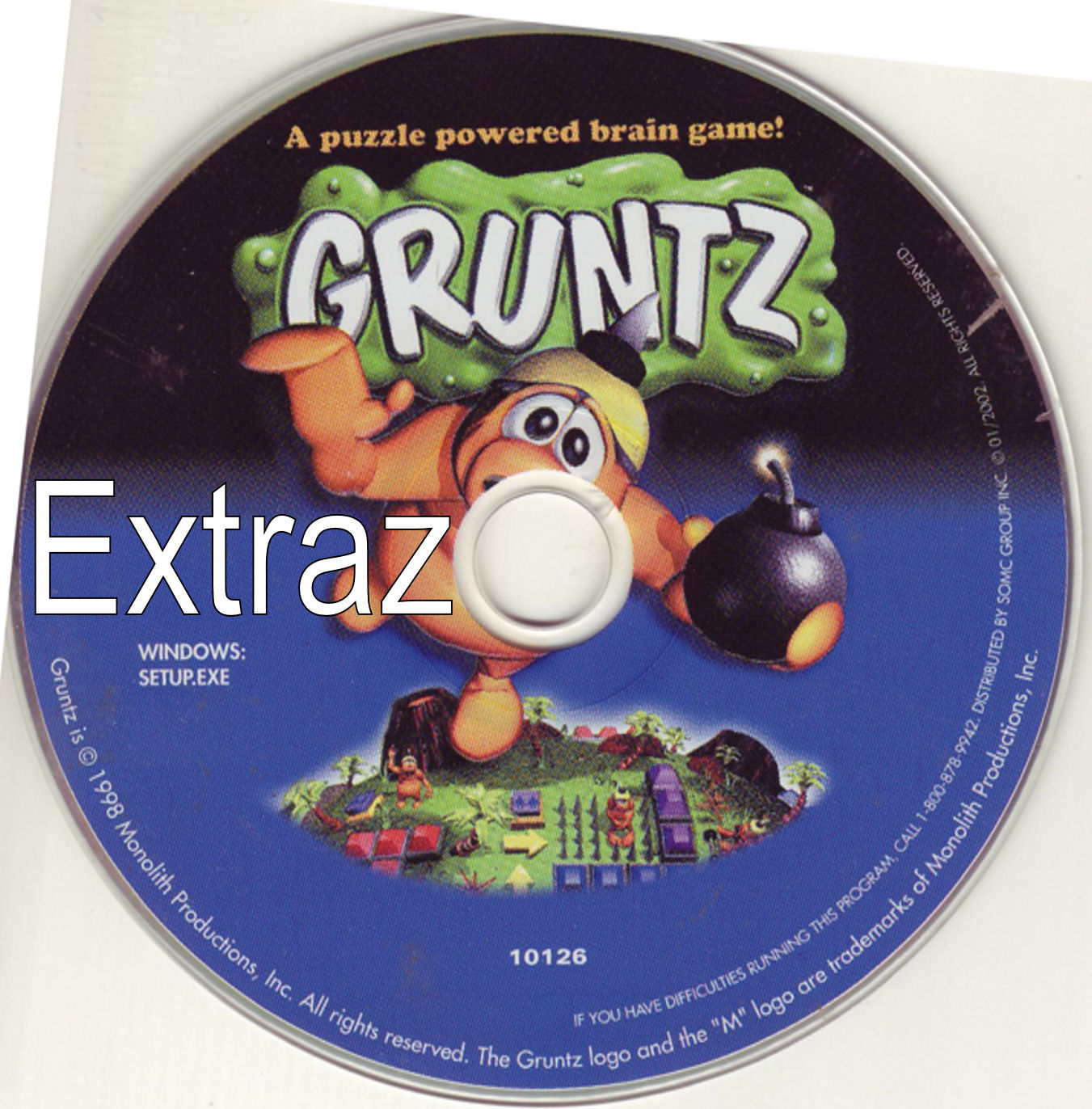 Thanks to one of our newer Gruntzerz, I now am able to accept payment for the Gruntz Extraz DVD-ROM via PayPal! So the only delay in receiving the DVD containing the most current existing Gruntz Custom Levelz (and a lot more!) is in the snail mail (aka United States Postal Service) from me to you.

The breakdown of the cost:

DVD-ROM

$3.50

blank DVD-ROM purchased in lots of 50 (LightScribe enabled costs much more $3.00+)
slim-line case

$.80

generic, purchased in lots of 25
mailer

$.95

generic, purchased in lots of 10
Ed Kivi (GooRoo)

$14.75

Time to update Extraz DVD and LightScribe labeling ... and to defray the rising costs of discs and drives.
Total

$3.95 to $6.45 (LightScribe)

without
postage

Postage (you have to pay for it

) will vary, depending upon the destination.

Using PayPal will add about $.59 to the total cost (what I am charged) ... but just make your payment to the nearest dollar.

Contents:

GruntzDemo (freely distributable 'trimmed-down' version of Gruntz)
Gruntz Custom Levelz
Gruntz Rez file (most current version, must be re-named to "GRUNTZ.REZ")
Gruntz Level Editor (ready to go, and also ZIPped)
Gruntz Level Editor manual in HTML
Gruntz moviez
Gruntz CL Walkthroughz (where they exist)


Gruntz CL skeleton Walkthrough to speed creating your own
Each Designer has a folder all their own
Within each Designer's folder are folderz for each CL
Promotez easy creation of walkthroughz for your new puzzlez



GooRoo's Gruntz Forum emoticons
Grunt imagez (SuicideBomber through Wingz) ... HTML walkthroughz
Tile imagez for all eight graphicz setz (useful for HTML walkthroughz)
imagez for use in Gruntz CL walkthroughz not listed above

The folderz are arranged in such a manner that the entire contentz of the Gruntz folder on the Gruntz Extraz CD-ROM may be copied into your Gruntz folder ... which would replace all of the Custom Levelz you have that are also on the CD-ROM ... not good, if you have modified some of them for your own play. In that case, you would have to copy those componentz you want 'by hand' ... one at a time. Everything in the "Gruntz" folder on the CD-ROM goez into the Gruntz folder on your hard drive to generate the same directory 'tree' structure. Anyway, copying the folders:

editor (Tile imagez, etc.)
emoticons (aka 'smiliez', such as the onez we use in postz)
hintz (aka "Walkthroughz")
images (the small Gruntz with their Toolz, etc.)

to your hard drive will allow you to create HTML walkthroughz of your own that will work when uploaded to my web host. All referencez are relative to the Index.html component, the way I am creating walkthroughz now.

Doing it that way, it will not matter where your walkthrough is stored (what web host I am using) it will be viewed properly. Also, someone else's 'standardized' HTML walkthrough will be properly viewed on your own computer, without going on-line.

Edit: I will create a thread that will have postingz providing linkz to any updated componentz of the Gruntz Extraz CD-ROM, making it possible to keep up-to-date on everything available. The date of the posting, compared to the date on your Gruntz Extraz CD-ROM will tell you if you need to acquire the update(z). If you want to do thingz "on the cheap", all anyone needz to do is visit the Gruntz Level Editor Board and capture (in source) all of the several hundred HTML elementz and imagez ... and re-construct the same directory 'tree structure' I have set up on the web.

You could probably capture everything in about a hundred and fifty hourz.